Do what you love while you're here. Life's collective journey has many twists, turns, and points of reflection. One decision or action that you do or don't make can drastically change who you become. At Westmount Wine Co. we celebrate our journeys together, and we believe that our diverse paths are the foundation that allows creativity and ingenuity to shine. In the 4th episode of our Rooted Series, we bring you a maker who is driven by an extreme perspective on the value of time and the love for what he creates every day. For a man who feels like he was given a second chance to live, Kris Kirkman makes sure he doesn't take a single second for granted.

Artisan Kris Kirkman putting the finishing touches on a custom table.
Kris was born and raised in Portland, Oregon. He went to Linfield College in the heart of the Willamette Valley and subsequently became a proud bike-commuting urban professional traversing the streets of Stumptown. He loved what he did, the people he worked with, and the lifestyle that he had created for himself in Portland. One morning that all changed. While he was riding on his routinely daily commute, Kris was struck by a car and thrown 80 feet. As he laid in a roadside ditch staring up at the sky in pain, slowly realizing that he was still alive. He thought about just how fragile life can be and how drastically it can change in a matter of seconds. Having seen that second firsthand, he decided to explore a new passion and live that passion each and every day.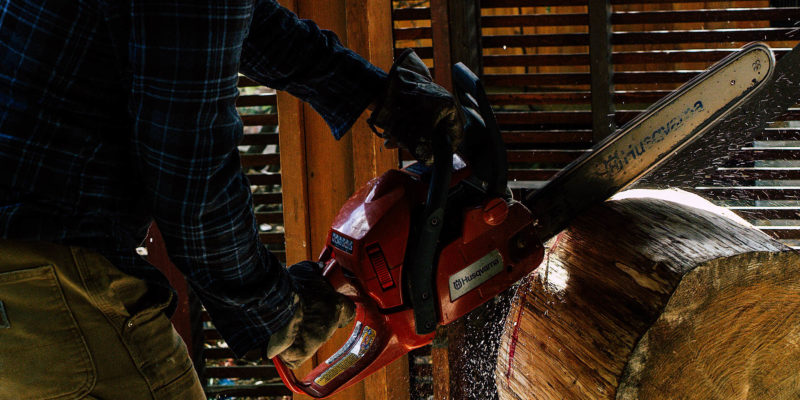 KO Custom Furniture is Kris's passion. He collects wood from many sources across the PacNW and crafts original and reclaimed pieces of furniture, each with their own story to tell. His inspiration comes from the raw natural beauty of the PacNW and all that it can grow. He doesn't dictate the story that the furniture tells, he just alters its path and gives it a new voice.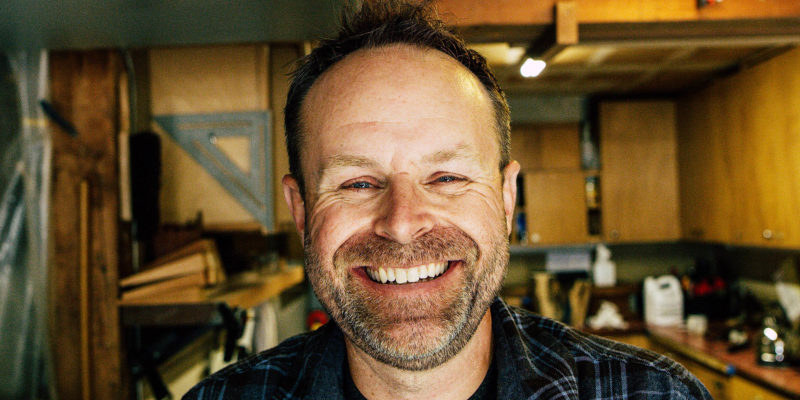 Like the furniture that he creates, Kris is one of one who is now onto his next purpose in life. His story has changed, he values every moment on this earth and chooses to use his time to create. His message is simple but important: don't let that point of reflection pass you by. You don't need to experience a life or death situation in order to appreciate the value of time. When we heard Kris' story and saw him in action, we couldn't help but be inspired and motivated. We raise a glass to Kris and all the original makers out there. Stay rooted in what you love and every day will be a gift and a toast to life.