For the Pac NW golfer, there are few treasures greater than Bandon Dunes Golf Resort. It's the kids equivalent to Disneyland, mixed with Chuck E. Cheese, mixed with Mini Golf. It's pure heaven. Four full courses, plus a 13-hole Par 3 course plus a 100,000 square foot wonder of a practice green await the golf enthusiast, with six restaurants, a spa and lodging to boot. However, like a quick jaunt to Disneyland, a week spent at Bandon Dunes will run you a similarly scary amount of money. But fear not if you're not a Microsoft exec or trust fund recipient, that doesn't mean you can't come to play– it just means you'll probably play a few less rounds. If you're one of the lucky few who can afford it, we recommend posting up as long as you can. Play all of the courses, enjoy the spa and steakhouse after a 36-hole day, hire a caddy–heck, put a couple bucks down on a birdie putt every now and then. Why not?!? For those like us though, don't worry, we have you covered. Here's to a peaceful Thursday night drive, a Friday on the links away from your desk, and much more in our March edition of playing hooky.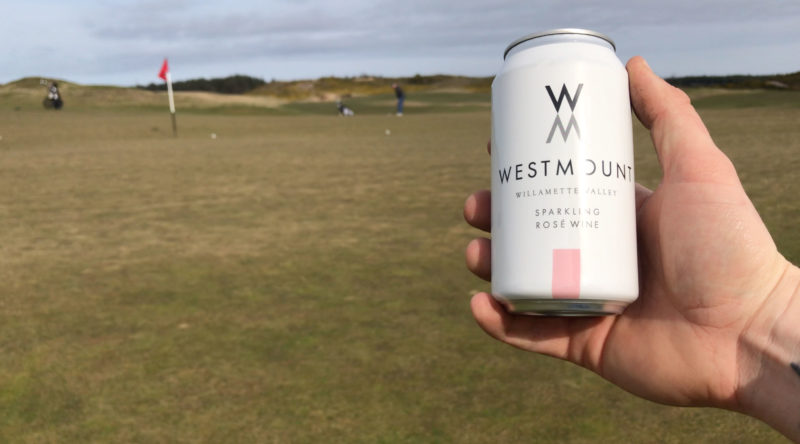 Part of Bandon's charm is that it's isolated from the hustle and bustle. About 25 miles south of Coos Bay, Bandon is tucked away on the Southwest Coast of Oregon.  A drive from where we are in Dundee will probably set you back about 4hr, 15 mins for those like us who honor the speed limit ;). We recommend having a bag packed and the clubs in the trunk so you can leave from work and catch some of the gorgeous coastal sunset along US-101S.  For this trip, the $190/night price tag for the cheapest room at the Inn combined with ample value plays available on AirBnb have us opting for the latter. We stayed at Liza's Coast Forest Home, which is a gorgeous spot to call home for the extended week at just $70/night. Mary's Coastal Hideaway for $40/night is another great option for the fiscally conscious. Both are just a short drive from the Golf Resort, and each course there will run you $150 a round (if you're an Oregon resident, slightly more for the out-of-state visitor). The price sounds kind of steap, and it ain't cheap, but with views like you'll see out there and for as emaculout a public course, the only competition would come from Pebble Beach, and that will set you back triple.
For the Friday round (the hooky round), there's no better introduction to Bandon than the Pacific Dunes course. Get there an hour and a half early and lose yourself in the never-ending winding dunes of the Punch bowl, a 100,000 square foot putting green big enough to lose your playing partners or challenge them to an 18-hole putt putt competition before you even hit the links. Hit a few balls on the practice range prior to your tee time and get out on a course that lends you no shortage of challenging approach shots, knockdown irons, and so many breathtaking views, you can forget what you came there to do. On a clear day, you'll feel like you're on top of the world. On a windy, grey day, you'll feel like you're in Scotland, battling to save par.
Following your round, a drink and some food await at either the Pacific Grill right off the 18th hole or the nearby Tufted Puffin. Both have a great view and a plethora of choices on the drink menu to help reminisce a great round, or forget a bad one. Head back to the BnB in the afternoon early enough for a quick nap after a 18-hole walk around the beautiful Pacific Dunes.
For a great meal on the water, Edgewaters will offer food and drink as good as their view of the jetty, where sunsets will draw out a few dozen tourists, including yourself to the deck upstairs for a quick snapshot as a momento. The nightlife in Bandon is scarce as you can imagine, but you're here for a relaxing weekend, not one spent bouncing from bars to casinos.
The next day, your final on the links will bring you to Old Macdonald, probably the truest test of golf that Bandon offers as well as an homage to the famed golf course architect, Charles Blair Macdonald. Recently named, "the hottest golf course in America" by Golf Digest, Old Macdonald will make you use every course in the bag as well as every swear word but will reward those who dig their cleats into the treacherous, deep greenside bunkers. It's long and windy, and without the Pacific Ocean beauty views that Bandon and Pacific lend, but it's a golfer's paradise, and perhaps the best links style course this side of the Atlantic. After your Saturday round, you'll be tuckered–but oh so glad you came.
After another night of stuffing your face and enjoying gorgeous and placid Bandon, you'll be thankful you took the long drive down, and eager to plan your next trip back. A sunday morning drive back has always left us pondering. Whether it be the good shots, bad shots, return trip to Bandon or the weekend as a whole, the last thing on your mind will be the office on Monday. And when you get back, as we all must, your weekend should keep you in great spirits until at least Tuesday afternoon.