The Pacific Northwest is synonymous with a few things: old-growth evergreens, plenty of liquid sunshine, and microbrews. For the past 30 years, there has been one brewery holding a hard-charging line of innovation, creativity, and stewardship of this amazing place that we call home. Rogue Ales and Spirits has created a culture of free-thinkers and difference-makers who have one intangible in common: their spirit—their desire to dance to a different beat and ultimately their desire for craftsmanship.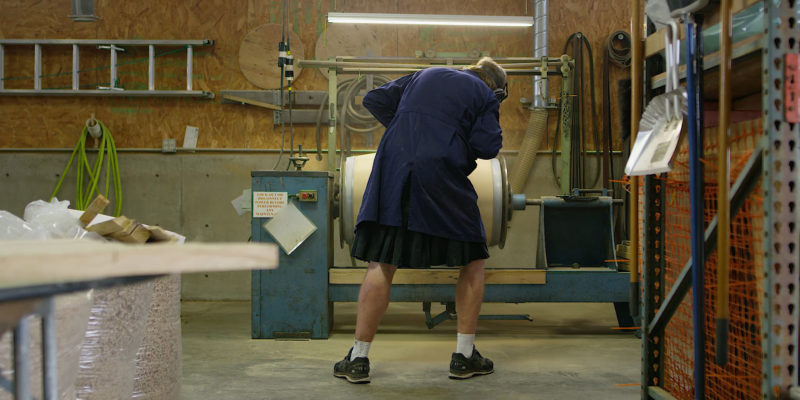 Dare – Risk – Dream. Three words that push you to look at the world differently and always strive for what you believe. Rogue, the original microbrewery in the Pacific Northwest has lived this credo from its early days as just a dream for founder Jack Joyce. In 30 years, Rogue has grown to over 11 locations, 7 million cans and bottles filled, and in 2018 alone, donated over $200,000 back to their local community. They've kept their promise to Mo Niemi, their first landlord in Newport, Oregon, to always "feed the fisherman." (Check out all the good they do here and here and here…)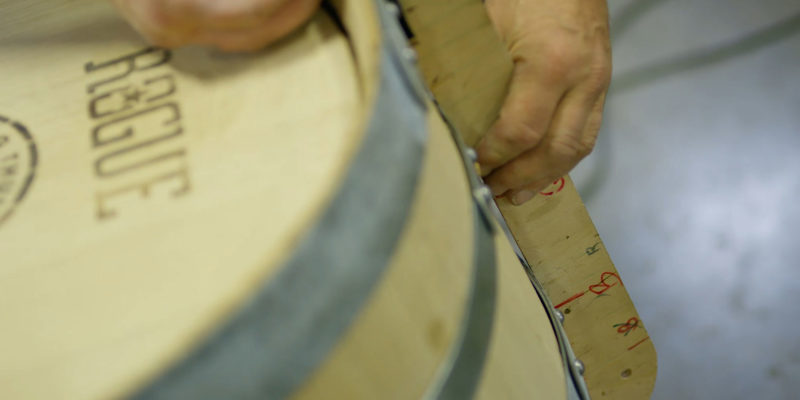 Rogue's founders set the stage for not only a company, but for a culture of Rogues. Craft beverage manufacturing is not an easy process. It's difficult to balance where your supplies come from and how to purchase them in a way that is beneficial not only to the bottom line but to your employees, the environment, and ultimately, your consumer. Rogue has done that by controlling their production process from source to sink. This includes often growing and manufacturing many of the supplies needed to craft their award-winning ales and spirits. The Pacific Northwest is the land of microbreweries but there isn't a single like Rogue that has stood the test of time, continually pushing the envelope and giving the finger to the status quo.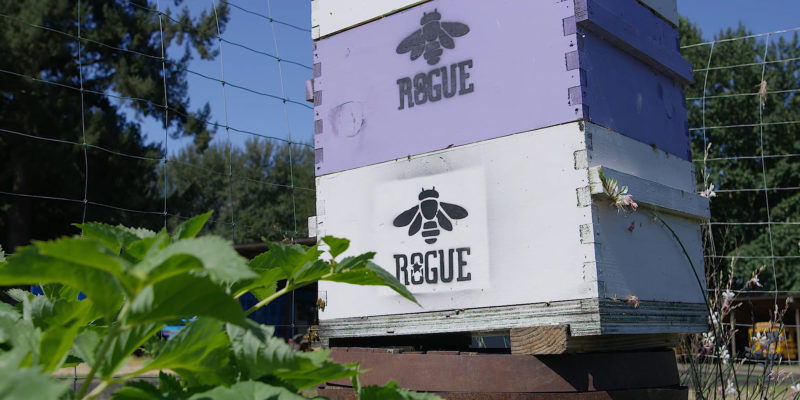 One thing that can be said about Rogue is that when they do something, they do it all the way. Whether it is farming your own hops or crafting your own Oregon white oak barrels for a burgeoning whiskey line (they've handmade 115 barrels in 2018 alone!), Rogue makes sure their craftsmanship is utilized at every step of the process. Check out this latest whiskey (link to "We Built this Whiskey" story) release where they grew the ingredients, brewed the beer, distilled the whiskey, and handmade the barrels used to age the whiskey. (See more on the Whiskey Rogue Built!)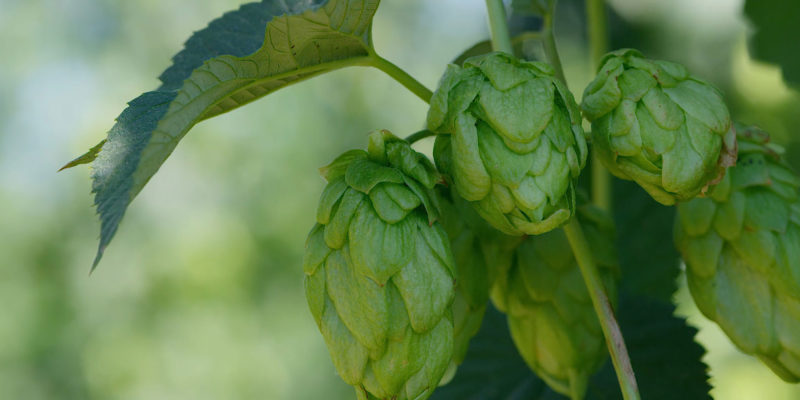 Rogue is Rooted in the Pacific Northwest, embodies all of the traits you'd want in a local, DIY brewery, and continues to raise the bar higher while servicing the inhabitants that have helped get them where they are today. We appreciate Rogue for allowing us to hang with them and film the third episode of our Rooted in the Northwest series. A big thanks to Nate and Kilty-Friday as well as Stacia and her outdoor office.
Watch Episode 3 of Rooted: A series about roots from Westmount Media here!